The smartest AI meeting assistant for project and program managers
The smartest AI assistant for project and program managers
Use Sembly to record, transcribe and automatically generate smart meeting summaries with meeting minutes to be shared across the team. Seamless integration with Zoom, Google Meet, Microsoft Teams and other meeting platforms. Say goodbye to manual meeting summaries!
Reimagining online meetings with data science
Sembly AI was founded in early 2019 by executives Gil Makleff and Artem Koren; with over 50 years of combined experience in the project, program, portfolio and transformation management product and consulting industry.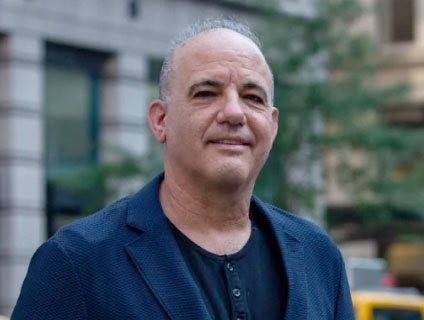 Chief Executive Officer, Co-Founder
Former CEO of UMT Consulting Group (now EY)
Americas Region Partner, EY Advisory
Previous Exits: 2006 sale to Microsoft
Previous Exits: 2015 sale to EY
Columbia University CS, NYU MBA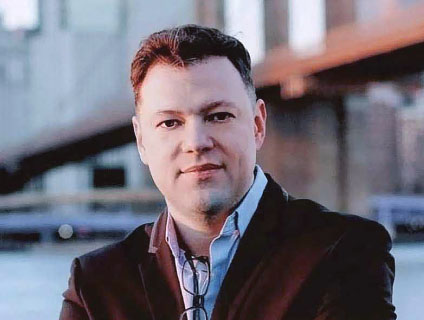 Chief Product Officer, Co-Founder
CTO of Visual Trading Systems
Director of IT Capital Market Services
Senior Manager (top 1%) at EY
Columbia University CS, NYU MBA
Make all your meetings productive
Meeting notes for every meeting
Focus on the discussion, Sembly will take notes for you. You'll never miss a thing: action items, issues, risks, events, requirements and who-said-what.
Find any past meeting any time
Turn your meetings into searchable records that live in one place. Search your meetings by keyword, key item, or attendee. No more re-listening and guessing.
Recall your past meetings
Feel the magic of a high-accuracy transcription, speaker identification, and clearing filler words. Use time-stamped notes and bookmarks.
Enjoy AI meeting summaries
Sembly generates smart GlanceView™ meeting summaries with discussed topics and their details.
Stay informed without attending
Can't attend a meeting because you are double-booked? Send Sembly to the meeting instead and quickly review the notes from the call at your leisure.
Automatically generate, easily edit, and share meeting minutes with relevant parties using automatic Meeting Minutes templates.
Actions, issues, risks, events and other key items recognition
Sembly provides automated meeting notes by extracting discussed actions, decisions, issues, risks, events, requirements, and more.
Automatic risk recognition
Sembly automatically identifies risk items for products or processes and provides a complete picture of important discussion points that can be quickly converted into tickets and tasks.
Notable items recognition
Never miss a key financial figure or an important statistic – Notable Items tracks impactful data-driven facts in your meeting.
Sembly recognizes requirements automatically. Great for requirements gathering, client feedback, and more.
Your planned events along with the relevant target date are captured automatically.
Actions decided upon in your meeting are captured along with target dates and assigned teammates where appropriate.
Glance View™ meeting summary generated by AI
This unique summary feature helps you quickly understand what the meeting was about, what key topics were discussed, and what the main outcomes were.
Automatic meeting minutes in 1-click
Beautiful, complete, content-powered minutes to easily share progress with your team or clients. Sembly takes the hassle out of creating meeting minutes.
Securely share with your team and guests
Share structured results of the meeting with your clients or team members who were not present at the meeting.
Meeting minutes templates
Sembly provides automated templates and a rich set of options to add or change meeting minutes.
Export minutes and transcript
Export transcripts to PDF or markdown format that can be easily imported into other tools.
Stream meeting insights, such as Actions or Commitments, to common tools like Slack, Trello, Todo Apps, and more! 
Schedule, record, and review all meetings in one place
Sembly AI automatically attends and records your Zoom, Google Meet, and Microsoft Teams meetings.
Sync with Google and Outlook calendars
Sembly agent will join any call it is invited to, introduce itself, and record the call. It can even attend a call when you're not there!
Instantly invite agent to a meeting
Invite Sembly to an ongoing or an unplanned call at a moment's notice. Sembly works with all major meeting platforms.
Record directly from your microphone
Use your browser or mobile phone to record an offline conversation or take a self-note anywhere you are.
Upload existing audio files
Easily upload audio files to generate a transcript, meeting-notes, and insights for pre-recorded meetings.
Sembly is fluent in English and French. More languages are coming soon!
Aggregate discussions across all major conference platforms in one searchable, shareable, and secure meeting library.
Skip the meeting, let Sembly attend for you and send a message to the rest of the attendees.
Assign a speaker to a voice manually or let Sembly do it for you with automatic voice identification.
You can use in-meeting commands to trigger Sembly insight detection.
You are in full control of Sembly agent during the meeting: pause the recording or stop it completely.
Find the plan that is right for you
Per user, 7-Day free trial
Frequently asked questions
Sembly unlocks immense value from meetings for individual professionals, teams, and organizations.

For the individual, you gain the ability to recall all past meetings, focus on the discussion while Sembly takes meeting notes, and to not worry about missing a meeting since Sembly can attend for you and send you all the details after the call. Additionally, Sembly shows your commitments across all your meetings, so you never miss an important follow-on task.

For the team, Sembly gives unprecedented ability to share meeting outcomes across the team, allowing for fewer attendees in each meeting and for fewer meetings overall. Additionally, Sembly's smart AI identifies key items in the discussion, such as actions, decisions, issues, risks, and more, so that no important follow-on is overlooked.

For the organization, Sembly improves the quality of worklife, creates a library of meeting transcripts and meeting notes across all participating team meetings, and improves the overall productivity of your employees by reducing time wasted in meetings, since with Sembly teams can attend less, while getting more done.
How can we use Sembly effectively?
You can get the most value from Sembly by:
Add your entire team to Sembly, as there are network effects and benefits as more people in your organization use Sembly.
Make sure each teammember connects their calendar to Sembly, this way all relevant meetings will be captured and analyzed.
Review your commitments and identified key items regularly to ensure you didn't miss any key points during your meetings.
Whenever you have a swell of meetings in one day, remember -- Sembly's got this! Use the Proxy Attendance feature to relay a message to the team on your behalf and have Sembly attend the meeting instead of you.
Download the Sembly mobile app (Android or iOS) so you can access your Sembly content anywhere.
Install the Sembly Chrome Extension so you can instantly invite Sembly to a meeting in progress without needing to navigate to the webapp.
Enable integrations and have Sembly automatically post Meeting Notes to Slack or have Sembly automatically populate your todo's by streaming your commitments to your favorite todo app!
We take security and user privacy very seriously. Through rigorous security audits, secure data storage, employee audits, and compliance with all applicable regulatory requirements, we ensure security and privacy for our users.
Sembly is SOC II compliant as of 2022 and is fully GDPR compliant. 
Sembly works for meeting in English and French. However, we are adding support for multiple languages in early 2023, including Spanish, German, and others.
Sembly works with Google Meet, Zoom, and Microsoft Teams with no downloads or installs. 
Connect with our team to learn which plan is right for you.