Attend less, Produce more.
Attend less, Produce more
Sembly Enterprise is a SaaS platform that unleashes the power of AI in business meetings by transforming them into actionable insights for organization leaders, managers, and teams
Automated meeting technology for the modern enterprise
Aggregate discussions across all major conference platform in one searchable, shareable, and secure data store. Visualize your meeting repository with our intuitive Meeting Flows interface.
Post-meeting inclusion and collaboration
Conveniently share entire discussions or individual meeting moments with your team. Quickly get up-to-speed and collaborate on meetings you or your team members could not attend.
Business intelligence insights
Seamlessly connect your organization's Meeting Cloud to BI platforms to gain strategic insights from team discussions.
Summaries, key Items, and meeting minutes
Focus on the discussion, we'll track all the details. Summaries, automatic follow-on issues, requirements, risks, events and more. Quickly share beautiful minutes using our Meeting Notes export.
Meetings can run too long for many reasons, Sembly helps reduce meeting time by reducing the number of in-meeting participants, allowing for key meeting moments to be reviewed post-meeting.
Send your Sembly Agent to the meeting in your stead when you're double-booked! Review the meeting in minutes to the hour. Sembly supports continuous flow of information with in-meeting and post-meeting dialogue around clearly identified key meeting points.
Fewer in-meeting participants
Sembly allows two types of meeting invitations: in-meeting and post-meeting. No one misses out on information or meeting content. Post meeting dialogue allows all to participate in the dialogue. As a result meeting leaders can invite fewer in-meeting participants.
With Sembly post-meeting and in-meeting attendees continue the dialogue well after the meeting ends. Information flow increases with continuous communication between team members that reduces the need to wait for the next meeting to resolve an issue.
Enterprise Deployment Options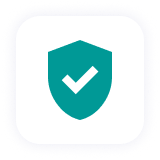 Customer's data is stored in dedicated tenant storage in Sembly Secure Cloud.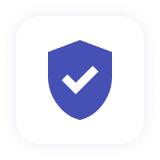 Customer's data is stored in dedicated tenant storage in a Sembly Private Cloud, isolated from other customer data and custom limited access to the data store.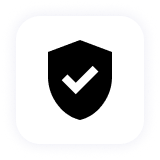 Isolated, dedicated processing and storage in a geography of your choice.
Dedicated, isolated processing and storage
Enterprise-grade security
Through rigorous security audits, secure data storage, employee audits, and compliance with all applicable regulatory requirements, we can ensure the security, stability, and reliability of our platform.
Sembly was created with a strong focus on privacy and security that scales to any size organization. Sembly is GDPR compliant and SOC 2 Type II certified. Sembly is officially SOC 2 compliant as of August 11, 2022.
Set Up Workspace-wide Integrations for CRM's like HubSpot, Pipedrive or Salesforce
Automatically stream meeting notes and actions to your team tools with integrations
All in one: Transcripts, analytics, insights and reporting
Get useful insights with the Workspace Analytics Dashboard
The Workspace Analytics Dashboard provides a comprehensive overview of your workspace meeting attendance and how Sembly saves time on meeting notes and other manual activities.
Flexible Data Retention options
The data retention feature allows you to specify how long a meeting remains in Sembly before it is automatically deleted.
Full access with Manager View
Enable automatic sharing of your meetings with your designated manager. Exclusive to Enterprise plan users, your manager gets access to all your upcoming meetings effortlessly.
Maximize the impact of your meetings with Sembly Tasks
Say goodbye to unproductive discussions and hello to actionable results. With Tasks, we're revolutionizing the way your team manages tasks, empowering you to achieve more than ever before.
Organize your team's workflow effortlessly
Sembly will automatically identify Activities, Tasks, and Projects, clearly articulating and describing the work item, along with assigned by, assigned to, and deadline.
Integrations with a task management tools
Automatically stream meeting notes and tasks to your tools with integrations. Stream meeting insights to common tools like Slack, Trello, Todo Apps, and more!
Decisions, requirements and events automatically recognized
Sembly provides automated key items list by extracting discussed decisions, requirements and events.
Automatic risk and issues recognition
Sembly automatically identifies risk items for products or processes and provides a complete picture of important discussion points.
Notable items recognition
Never miss a key financial figure or an important statistic – Notable Items tracks impactful data-driven facts in your meeting.
Meeting Notes generated by AI
'GPT-like' Meeting Notes with AI summary
Navigate effortlessly through notes from your meeting generated automatically by AI. Each topic is clearly defined with detailed bullet points, allowing you to recall key discussions and decisions quickly.
Sembly is fluent in English, French, Spanish, German, Italian, Portuguese, Dutch, and Japanese. Sembly supports 32+ beta languages in addition to English — 42 languages in total!
Securely share with your team and guests
Share structured results of the meeting with your clients or team members who were not present at the meeting.
Meeting minutes in your language
Beautiful, complete, content-powered Meeting Notes to easily share progress with your team or clients.
Export notes and transcript
Export transcripts to PDF or markdown format that can be easily imported into other tools.
Customize your meeting notes​
Sembly provides a rich set of options to craft your meeting minutes exactly how you want to see them.
Revolutionize meeting productivity with Semblian
Semblian is 'ChatGPT'-like for your meetings. Ask it questions or have it generate an email based on a meeting and get a cogent, professional worded response, saving you hours of manual work.
Craft a personalized message
Semblian can craft personalized messages that highlight the key takeaways from the meeting and gain insights into the efficiency of meetings.
Get valuable insights into meeting efficiency and effectiveness, allowing management and businesses to optimize the internal processes and identify areas for improvement.
Get more out of your meetings
Schedule, record, and review all meetings in one place
Aggregate discussions across all major conference platforms in one searchable, shareable, and secure meeting library.
Multiple meeting platform support
Sembly automatically attends and records your Zoom, Google Meet, and Microsoft Teams meetings.
Instantly invite agent to a meeting
Invite Sembly to an ongoing or an unplanned call at a moment's notice. Sembly works with all major meeting platforms.
Upload audio or video files
Easily upload audio or video files to generate a transcript, meeting notes, and insights for pre-recorded meetings.
Google and Outlook calendars sync
Sembly agent will join any call it is invited to, introduce itself, and record the call. It can even attend a call when you're not there!
Skip the meeting, let Sembly attend for you and send a message to the rest of the attendees.
Record directly from your microphone
Use your browser or mobile phone to record an offline conversation or take a self-note anywhere you are.
Assign a speaker to a voice manually or let Sembly do it for you with automatic voice identification.
You can use in-meeting commands to trigger Sembly insight detection.
You are in full control of Sembly agent during the meeting: pause the recording or stop it completely.
Frequently asked questions
Sembly unlocks immense value from meetings for individual professionals, teams, and organizations.

For the individual, you gain the ability to recall all past meetings, focus on the discussion while Sembly takes meeting notes, and to not worry about missing a meeting since Sembly can attend for you and send you all the details after the call. Additionally, Sembly shows your commitments across all your meetings, so you never miss an important follow-on task.

For the team, Sembly gives unprecedented ability to share meeting outcomes across the team, allowing for fewer attendees in each meeting and for fewer meetings overall. Additionally, Sembly's smart AI identifies key items in the discussion, such as actions, decisions, issues, risks, and more, so that no important follow-on is overlooked.

For the organization, Sembly improves the quality of worklife, creates a library of meeting transcripts and meeting notes across all participating team meetings, and improves the overall productivity of your employees by reducing time wasted in meetings, since with Sembly teams can attend less, while getting more done.
How can we use Sembly effectively?
You can get the most value from Sembly by:
Add your entire team to Sembly, as there are network effects and benefits as more people in your organization use Sembly.
Make sure each teammember connects their calendar to Sembly, this way all relevant meetings will be captured and analyzed.
Review your commitments and identified key items regularly to ensure you didn't miss any key points during your meetings.
Whenever you have a swell of meetings in one day, remember — Sembly's got this! Use the Proxy Attendance feature to relay a message to the team on your behalf and have Sembly attend the meeting instead of you.
Download the Sembly mobile app (Android or iOS) so you can access your Sembly content anywhere.
Install the Sembly Chrome Extension so you can instantly invite Sembly to a meeting in progress without needing to navigate to the webapp.
Enable integrations and have Sembly automatically post Meeting Notes to Slack or have Sembly automatically populate your todo's by streaming your commitments to your favorite todo app!
We take security and user privacy very seriously. Through rigorous security audits, secure data storage, employee audits, and compliance with all applicable regulatory requirements, we ensure security and privacy for our users.
Sembly is SOC 2 Type II compliant as of 2022 and is fully GDPR compliant.
Sembly works for meeting in English, French, Spanish, German, Italian, Portuguese, Dutch, and Japanese.
Sembly supports 32 new beta languages in addition to English – 40+ languages in total! You can conduct your meeting in any of these languages or switch back and forth between English and any other supported language during the same meeting.
The 32 BETA languages introduced in the latest release are as follows: Ukrainian, Polish, Indonesian, Catalan, Turkish, Swedish, Malay, Norwegian, Finnish, Vietnamese, Thai, Slovak, Greek, Czech, Croatian, Tagalog, Danish, Korean, Romanian, Russian, Bulgarian, Chinese, Galician, Bosnian, Macedonian, Hungarian, Tamil, Hindi, Afrikaans, Cantonese, Urdu, Persian, Hebrew and Arabic.
The following currencies are supported in addition to the US dollar:


GBP – British Pound Sterling, INR – Indian Rupee, CAD – Canadian Dollar,
AUD – Australian Dollar, EUR – Euro, DR – Dominican Peso,
PHP – Philippine Peso, COP – Colombian Peso, BRL – Brazilian Real,
MXN – Mexican Peso, SGD – Singapore Dollar, ZAR – South African Rand,
AED – United Arab Emirates Dirham, CHF – Swiss Franc, PKR – Pakistani Rupee,
ARS – Argentine Peso, TRY – Turkish Lira, SEK – Swedish Krona,
CLP – Chilean Peso, MYR – Malaysian Ringgit, NZD – New Zealand Dollar,
NOK – Norwegian Krone, ILS – Israeli Shekel, SAR – Saudi Riyal.
Sembly works with Google Meet, Zoom, and Microsoft Teams with no downloads or installs.
Easily upload audio or video for pre-recorded meetings.
Our experienced team will help plan your Sembly roll-out and integrations
Try Sembly on your next call and you'll never go back to agentless meetings again.