We're excited to introduce the latest Sembly updates! Next time you log on, you'll see a new set of features and experiences. Here's a look at what you can expect:
Skip the meeting, let Sembly attend for you
How many times have you had a hectic schedule and couldn't attend meetings, then felt like you missed so many important things? Or, you came back from vacation, missed a bunch of meetings, and now feel out of the loop.
Now, Sembly can attend meetings for you, record them and deliver the meeting summary, insights, and more while you are having a coffee break.
In the Sembly meeting list, you can set up whether or not you're attending the meeting and even send a message to the rest of the attendees with apologies. We recommend mentioning that Sembly will join instead of you, so the attendees don't kick your agent from the call.

By default, you are attending the meeting. To send Sembly instead of you and inform everyone that you are not attending, follow the steps below:
Login to your Sembly account.
In your meeting list, find a meeting.
In the meeting slot, click "No" next to "Going?" (by default, all meetings set to: "Yes").
Select "Message to chat". You can use a message template or create your own.
Click "Done".
Notable Items — don't miss any countable item

Notable Details or Items — countable items that are helpful. Now Sembly automatically identify financial and counting information in the meeting. For example, such sentences:
The server cost is 5M dollars.
Our MRR went up 10% this week.
Usually, these items are related to one of the below two categories:
all % related items;
money (USD) related items;
Use Notable Items to highlight the key numbers that are discussed during the meeting.
A new algorithm, that automatically detects speakers in the meeting
According to an Attentiv study, the average meeting time is between 31 minutes and 60 minutes. Wall Street Journal reported that 73% of virtual meetings have between two and four people. Just because our meeting is no longer in-person, it doesn't mean we shouldn't track exactly what was discussed during an online meeting.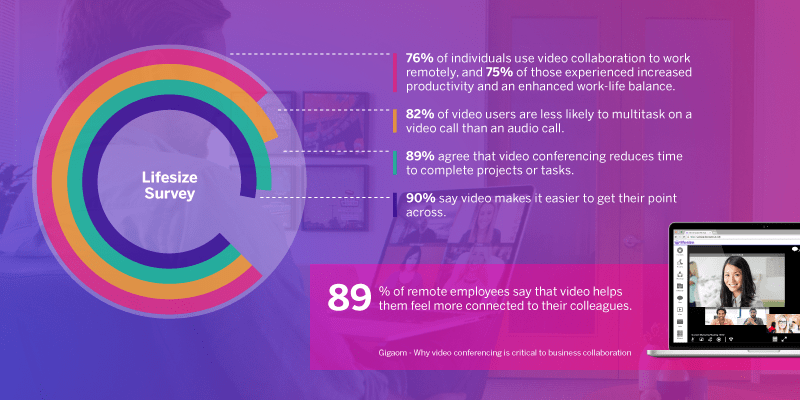 Further studies by Lifesize also revealed 89% of respondents agree that video conferencing reduces the time to complete projects or tasks.
But how to align a task, if no one can't really recall everything discussed on a call? Automatically transcribed meetings can be reviewed and shared after the call, and speaker diarization enables the partitioning of an input audio stream into homogeneous segments according to every speaker's identity.
The last piece of the puzzle is automatic speaker recognition. We can automatically recognize a speaker from a recording of their voice or speech utterance.
Speaker recognition is important in meeting recordings and can also improve the transcription performance of multi-speaker conversations.
Sembly already provides a great diarization split and easy-to-use speakers management inside the transcript. Now, we released a brand new algorithm, that automatically detects speakers in the meeting, even without Voice ID! Now users can instantly identify key meeting topics and who raised them.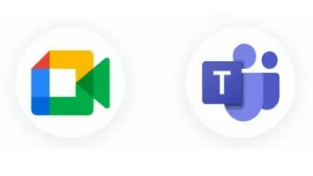 Automatic speaker recognition is currently available for Microsoft Teams and Google Meet online meetings. For now, the algorithm is not suitable for hybrid meetings, local recordings, and Zoom meetings, but our team is working on a solution. Follow us to not miss an update!
Resources center inside the Sembly app
We welcome you to explore our new and updated Sembly features right from the webapp!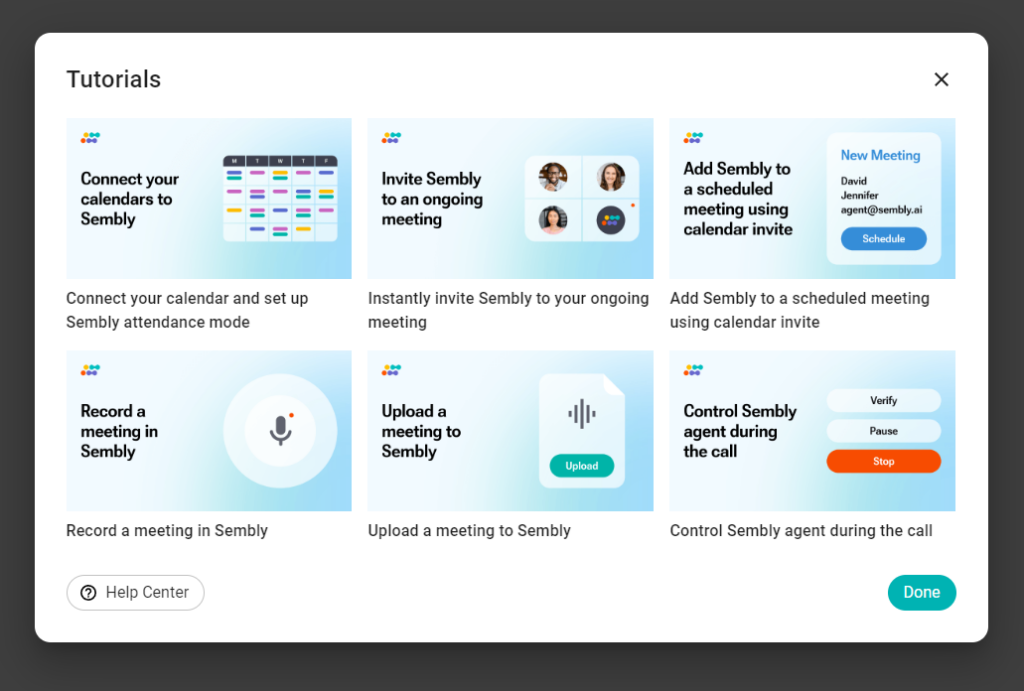 Get support, watch tutorials and discover pro tips in the Resource Center. Get Sembly Mobile Apps and Sembly Chrome Extension, or follow Sembly on your favorite social network!

New users who watch a short intro to Sembly are able to use full Sembly power to make their meetings more productive. The Sembly AI team is excited to share world-first innovations, available with Sembly!