We are excited to introduce the Special Holiday Edition interview with Sembly AI Founders Artem Koren and Gil Makleff 
The Sembly AI Team wants to wish everyone a happy holiday season and a great start to 2022 🥂🎄
In this edition Sembly AI founders Artem and Gil share their experiences and thoughts for 2021, and also exciting features and future plans coming from Sembly AI in 2022.
How Sembly AI got started 🚀
Gil shares his thoughts on starting Sembly AI together with Artem.
Process of transformation, includes starting and identifying a current situation and then looking to the future and saying: "What would be an amazing vision of versus the current situation?"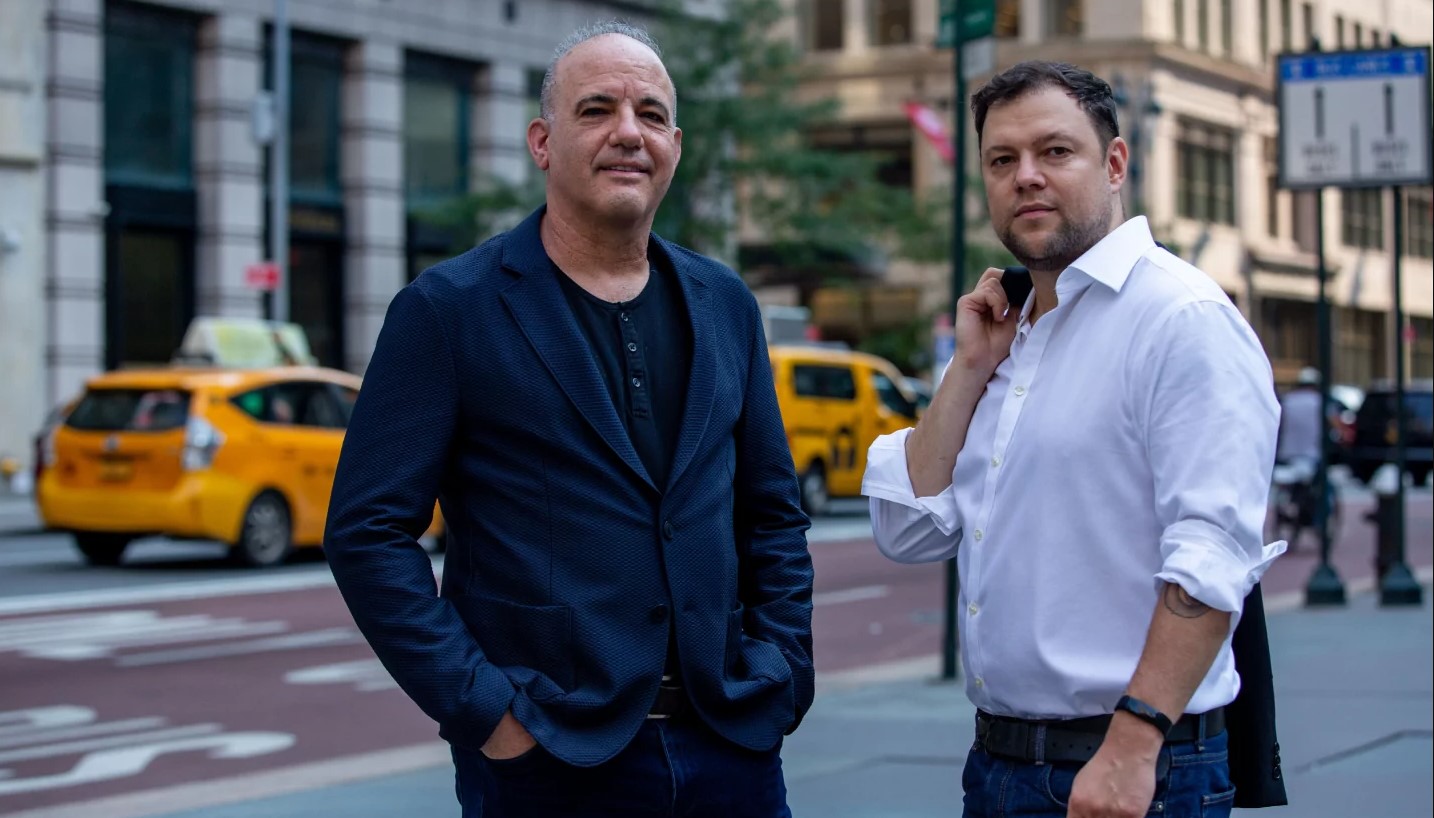 About Sembly AI mission 💡
Artem explains that Sembly AI was one of those accidental, very timely ideas. No one knew that COVID-19 was going to happen. Sembly AI was started before any of the news headlines.
We did think that digital communication and remote work was a big and rising trend, and COVID super accelerated that trend. And now there are a lot of mixed work environments, remoting environments, and a sharp uptick in online communication across teams.

There are different platforms, different tools for trying to manage everything that people are talking to each other about, and there's no way to capture that information, address it, and do something useful with it.

Groundbreaking milestones of 2021 🥇
Gil and Artem share some of the challenges they faced in achieving their goal of building Sembly. One which might not be as evident to an outside observer is the ability to transparently and very easily connect into the environment where meetings happen.
Meetings happen across different environments. Zoom, Google Meet or MS Teams.
Meetings get scheduled and organized in different calendars like Google and Outlook and also on different conference platforms.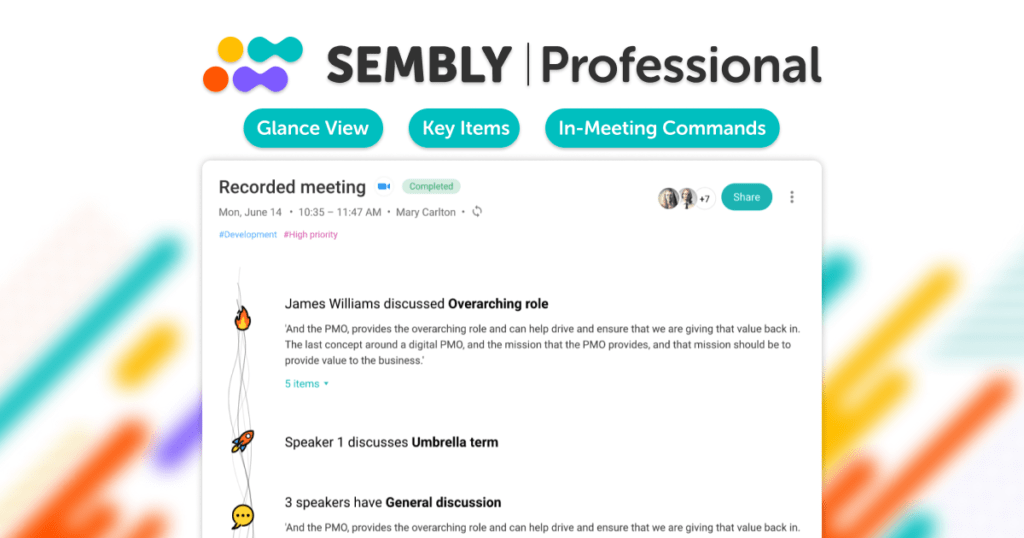 The Sembly Agent needs to show up in those meetings very fluidly, providing the users with easy ability to add an agent or to block it while maintaining the highest privacy and security support. The ability to access and manage user meetings easily in these heterogeneous environments is something the Sembly Team is very proud of. 
What we can expect in 2022 ⭐
Gil shares that he is excited because bringing a product to market is not only a mechanical process of building something and throwing it out there. The Sembly AI Team talks about the idea of collaborative intelligence. There's artificial intelligence, there's human intelligence, and there's collaborative intelligence. And this idea that we're very passionate about is that our AI is not here to replace humans.
One word is indicative of where the Sembly AI Team headed. And that one word is prediction. If Sembly were able to help users in meetings understand where a meeting is headed, 'where we are versus where we want to be', those types of things are very important for us to support users.
Just to be able to move and to navigate your meetings in a very easy way in your personal cloud is something that's very powerful so those are types of things that users should expect, expect next year.
More and more corporate users are adopting meeting technology and are more accustomed to having their meetings recorded and transcribed.  Using Sembly, one of the key features that users love is the ability to use multiple conference platforms together with Sembly.
If you're a Zoom user, but you also use Microsoft Teams, Sembly is going to have the whole picture. If you're a Google user and you use Microsoft Teams, or you use Zoom, Sembly will have the entire picture. So this 360-degree view of all your meetings in one place is something that's really awesome. People love it and are very excited about it for next year as well.
Artem shares that a lot of these technologies are coming very, very soon, and certainly will help the larger teams and larger companies take full advantage of Sembly and get value from it for their professional working environment. Another area is the presence of agents and supporting agents across your communications. This is a trend that we're going to see more and more.
But the fact that agents will become a normal presence in conference calls is going to be a big deal. Consider, for example, that you can send an agent to attend a call that you can't attend yourself, and then get quick insights on what happened in that call whenever you're later available.
That shifts so much of the meeting paradigm and allows so much more to happen in so much more democratized time for people. It's really going to change how people look at and organize and think about meetings in the future. So ever-presence from one universality of agents in calls as the other.
Stay Safe in 2022 🥂🎄

You can experience the full interview with Gil and Artem on the Sembly via Guest Access!