A hybrid work model includes options for in-office and remote workers who may work at all levels in the organization. They might work onsite or offsite, with many employees switching between those environments regularly, depending on their needs. Some work remotely, while others work in the office – making this work method flexible.
Many employees find their work/life balance improves when working remotely, allowing for better productivity and task focus. The Great Resignation shows employees will embrace more flexible workplaces. The transition to a hybrid workplace model may turn out to be more complex than the pandemic-era transition to all-remote work.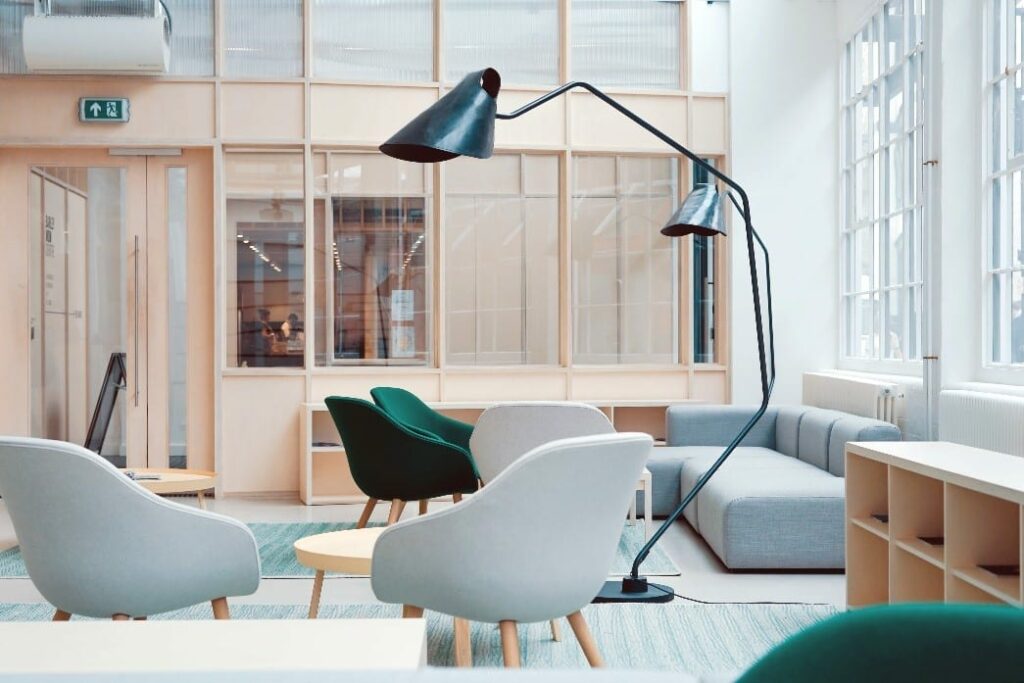 For some of the most vulnerable or immune-compromised employees, it's still a risk to return to the office so if granted the opportunity they would prefer to avoid in-person. Many firms recognize this worry amongst employees, which is why even though work-from-home levels are now declining, they remain far above what they were pre-pandemic.
Hybrid work helps equip people with the choice of where and when they will work. Now, employees are confident in their company's ability to collaborate safely and securely with others and be productive, without posing health risks.
Why are companies shifting to hybrid work?
The transition to a hybrid work model has been underway in many organizations for several years. From smartphones to cloud computing, advances in technology have made it possible to work and collaborate from anywhere.
Due to the Pandemic, employees expect flexibility in where and when they work. However, the global health crisis can make it difficult for companies to consider returning to their previous status quo because of the new business models, work processes, and technology investments made since then. Many businesses are evolving to a hybrid work model to help them compete and succeed in the future.
Another motivation for companies embracing a hybrid work model is retaining top talent. In a global workforce survey sponsored by Cisco, only 9 percent of workers said they expect to return to the office 100 percent of the time after their office reopens.
Not supporting a hybrid work model could prevent companies from attracting and retaining the talent they need to succeed in the future. At least 70% of knowledge industry workers say they want a hybrid workplace.
Most companies across Silicon Valley seem committed to returning to work, but with varying degrees of flexibility. Many companies, including Twitter and Google, plan to permanently incorporate remote days or give employees the option to work from home full-time.
For example:
Google wants employees returning to work on April 4, with three days in the office and two remotely.
Microsoft opened its offices Feb. 28, but made it possible for employees to reach their own working arrangements with management.
Twitter's offices are scheduled to reopen March 15, but on a very flexible model in which employees can work remotely forever if they wish.
Banks including Goldman Sachs Group Inc. and JPMorgan Chase & Co. still plan to haul most of their people back to the office as soon as possible. Salesforce.com Inc., meanwhile, talked about letting employees go fully remote a year ago but seemed to backtrack in.
Hybrid workspace with a Sembly Voice Recorder
Hybrid workspace and hybrid workplace are two different things. The hybrid work model is driving an evolution from workplace — a location-centric view of where work is done; to workspace — a more human-centric view of where work is done.
Historically, a workplace has been a company's physical office location, where employees may work onsite all or part of the time. A hybrid workspace could be a workstation at the company's physical office, or it could be an employee's home office. It might even describe a desk in a hotel room, where an employee is working from and connecting to the company network while traveling.
Technology, including software and hardware, supports secure collaboration and communication, regardless of where a hybrid workspace is. Organizations that embrace the new hybrid work model need to invest in collaboration software, like Sembly.
Sembly Local Voice Recorder is a brand new feature in the Sembly SaaS platform. Sembly advanced AI capabilities supercharge productivity teams and product managers.

You can record your meeting or your voice within Sembly, no need to create a conference call if you are in one room with everybody else on a meeting. We recommend using hardware devices for more defined sound quality and the best transcription result. You can also use your local microphone.
How does Sembly Local Voice Recorder works?
Login to Sembly and click the NEW RECORDING key which is in the upper right corner of the screen to start the meeting recording

Allow your browser to access your local microphone
Start your dialogue. You can pause the record if needed and resume it in the upper right corner of the screen
Once you are finished, click the STOP key to save the meeting. In a pop-up type in the meeting title and click SUBMIT
If you wish to cancel the recording you can click the BIN in the upper right corner of the screen. Or, after clicking stop, select CANCEL RECORDING in a popup instead of saving the meeting
Note, we support the Safari browser that is on IOS 14.3 and higher. You can also use Firefox, Chrome, Opera, and Edge to make your recording. 

Now Sembly supports not only online meetings but also offline and even hybrid ones! With just one click to the "New Recording" button Sembly connects to your microphone and —
Captures every word that has been said thanks to unique speaker separation AI algorithms;
Lets you find out who 'said what' quickly through clear transcripts;
Highlights key items, creates reach notes by extracting discussed actions, issues, requirements and risks;
Generates GlanceView™ discussion summaries (AI-generated quick overview of the discussion)
Try Sembly Professional now, it's free for a very limited time!