We are very happy and proud to share the press release on Bloomberg.com
Sembly AI a voice and conversation analytics technology company in partnership with Speech Processing Solutions, the global leader in professional speech-to-text solutions sold under the Philips brand, launched SmartMeeting.
A pioneering conversational AI-driven meeting technology that fosters collaboration and productivity with actionable auto-generated notes is designed to support today's modern workplace culture and hybrid workforce needs. In an age where freedom and flexibility are valued, the new SmartMeeting product transforms business meetings into action. 
Delivering Outcomes
The shift in practices to ensure the workforce stays engaged and productive has brought friction to modern companies, forcing meetings to occur more frequently.
---
According to Harvard Business Review, 70% of managers believe time in meetings is unproductive, creating a culture of burnout, information silos, and lack of action.

These challenges require organizations to undertake a paradigm shift where technology enables a transformation from binary meetings to continuous information flow to drive improved outcomes from a meeting-heavy culture.
SmartMeeting reimagines meetings for the modern worker and enterprise with machine learning that can augment team collaboration and participation.
Using conversational AI from Sembly AI coupled with a high-quality microphone and video technology from Philips, SmartMeeting accurately captures discussions.
Multi-modal transcription automatically analyzes and summarizes subjects with key item detection of actions, issues, and sentiment to deliver high-quality, at-a-glance summaries, and customized, searchable insights with integration across all meeting platforms.
---
"It's difficult to be everywhere at once, despite technology-driven connectivity. The business value of SmartMeeting is its answer to the FOMO factor of a distributed workforce culture and its ability to gain accurate, AI-driven insights without actually being in meetings.

Technology supports the goals of many modern companies to democratize data, encourage cross-team collaboration and drive outcomes from meetings in increasingly hybrid or remote environments."

Gil Makleff, co-founder and Chief Executive Officer, Sembly AI.
Humanizing Hybrid Work
With 18 hours spent in meetings per week, according to research from University of North Carolina, employers and employees are eager to balance productivity with humanity.
The future corporate or personal workplace will remain hybrid in nature and require more efficient ways to work, collaborate and communicate.
SmartMeeting resets the pace of work ecosystems by introducing mature AI technology into meeting culture – fostering meeting engagement flexibility and high-quality reporting outputs to increase the speed of information sharing, with improved accountability and fewer meeting participants.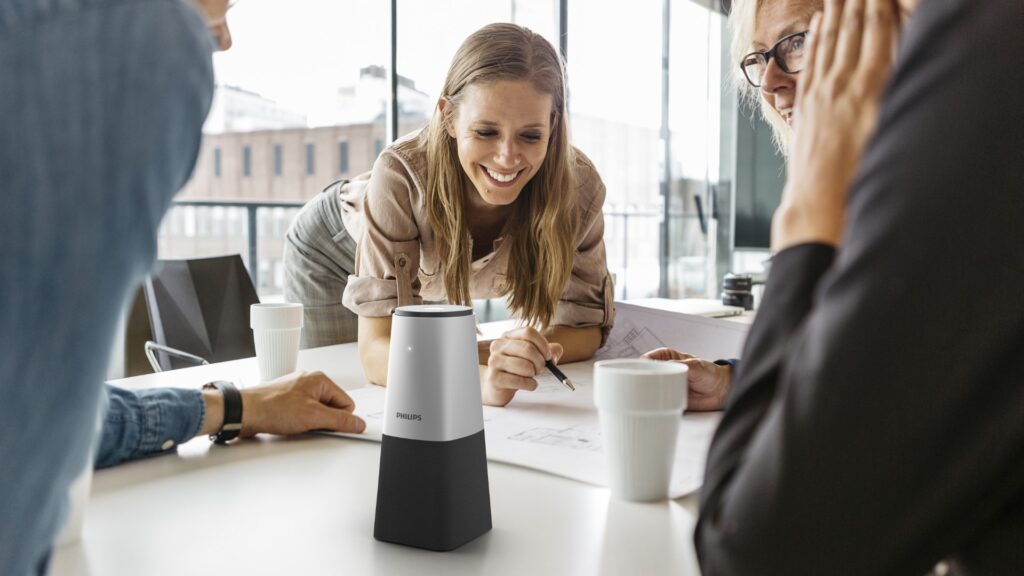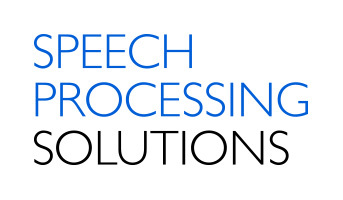 Speech Processing Solutions (SPS) is an international technology company and a global leader in dictation solutions. More than four million users worldwide work with speech-to-text solutions developed by SPS and sold under the Philips brand.
These solutions include web-based and desktop workflow software as well as dictation devices. These smart solutions save users' time and allow them to focus on their core tasks, making their business more efficient, customer-centric, and profitable.
Headquartered in Vienna, Austria, SPS has regional offices in the United States, Canada, Australia, the United Kingdom, Germany, France, Belgium, and Austria, as well as a network of more than 1000 distribution and implementation partners worldwide

Sembly AI is a voice and conversation analytics technology company focused on bringing the power of natural language processing to professional meeting environments.
Sembly's products can simplify the work life of distributed teams while providing powerful analytics to help teams attend less while getting more done.
Sembly AI was founded by CEO Gil Makleff and CPO Artem Koren in 2019.
Gil Makleff was CEO of UMT Consulting Group, which was acquired by Ernst & Young.
Artem Koren was a Senior Manager at Ernst & Young and CTO at Visual Trading Systems.
The founders have a combined 40 years of hands-on experience supporting large transformation efforts in Fortune 500 organizations
SmartMeeting pricing and availability
SmartMeeting is compliant across all conference platforms and allows for secure information flow and is currently available to purchase at Staples, Office Depot and through distribution at Ingram Micro and D&H Distributing.
SmartMeeting HD Audio and Video Conferencing Solution (PSE0550) | Staples at a list price of $499.99. To find out more about SmartMeeting, visit here.