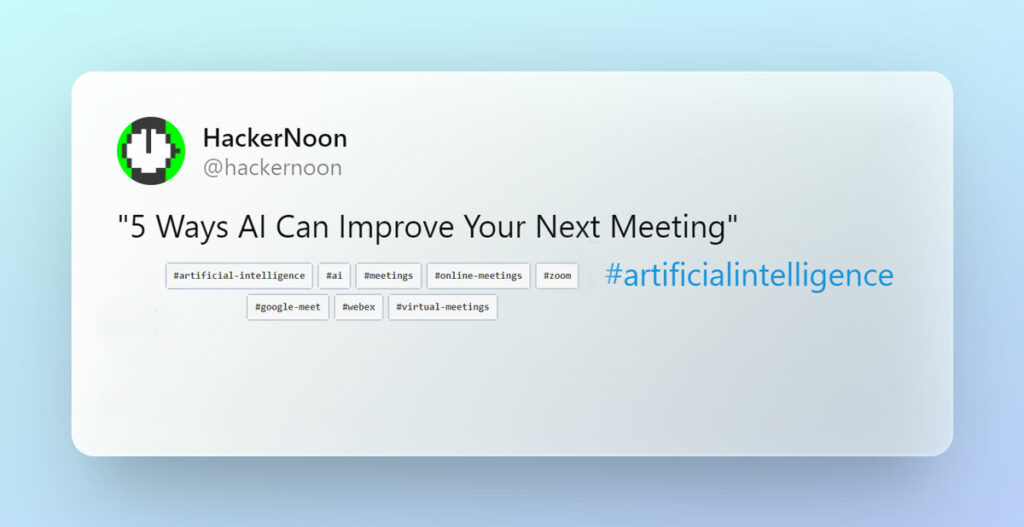 Hacker Noon recently published the article '5 Ways AI Can Improve Your Next Meeting' featuring Sembly!
Hacker Noon was founded in 2013 and gained 1,000,000 monthly readers in 2016. Hacker Noon now is an open and international community publishing stories and expertise for 3M+ curious and insightful monthly readers.

The Sembly AI team is excited to share world-first innovations, available with Sembly Professional!